LinkExchange Member

Everybody loves fond memories, especially those of Sesame Street. Here are some of the captivated moments of those times....


Playful Ernie and Sensible Bert
Friendly Big Bird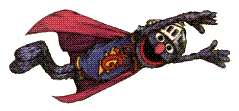 Cookie Monster!!!
Cuddly Grover!

Your Sesame Street Episode Guide

If you want, you can link yourself to my other homepage. It's all about F.R.I.E.N.D.S. If you are a big fan of theirs, go there! It's cool....I think it is, at least.